KUSI Ideas Festival 2020 - Towards a Post-Covid Africa: Recovering Together
Views:
226
Nation Media Group (NMG) launched the KUSI Ideas Festival early in 2019 as part of its 60th anniversary celebrations, to be an "ideas transaction market" for the challenges facing Africa, and the various solutions and innovations the continent is undertaking to secure its future in the 21st century.
Kusi is the southerly tradewind that blows over the Indian Ocean between April to mid-September, and enabled trade up north along the east African coast and between Asia and Africa for millennia.
Beyond trade, over the centuries, Kusi and other tradewinds made possible cultural, intellectual, and technological exchanges, and considerably shaped the history of the nations on the east side of Africa, its hinterland, and the wider Indian Ocean rim.
In the 21st century, the spirits of the tradewinds express themselves in new ways. The Indian Ocean is a rich bed of the fibre optic cables that make the Information Age possible in a large part of Africa.
The inaugural edition of the festival, the KUSI Ideas Festival 2019 - The Next 60 Years in Africa, was held in Kigali, Rwanda and co-hosted by H.E. Pali Kagame, President of the Republic of Rwanda.
Thematic areas of the "KUSI Ideas Festival 2020 - Towards a Post-Covid Africa: Recovering Together" include:
1. The African Exemplars: How African Resilience and Smarts were revealed by the pandemic
2. The Pandemic Taught Us That African Integration Is A Winner
3. Securing Growth: The Shape of the Post-Covid African Economy
4. Covid-19 And The Case For New Ways; Urbanisation, Technology, and Global Leadership
5. From the Ashes: Virtual Fashion Shows, Concerts, And African Story-Telling
6. Digging the African Economy Out of the Crisis
7. Protecting the Environment Is the Best Weapon Against Virus, and the Secret to a Sustainable post-Pandemic economy
8. The Vaccine Race: Africa Shouldn´t Be Left Behind
9. Covid-19 And The New Urbanisation Realities: Challenges for Africities 2021
10. A Kenyan Recovery, An East African Recovery
11. Blue Economy: Intra East African Trade, and the new Opportunities on Lake Victoria
KUSI Ideas Festival 2020 - Towards a Post-Covid Africa: Recovering Together, organized by Nation Media Group (NMG).
Website: www.kusiideasfestival.com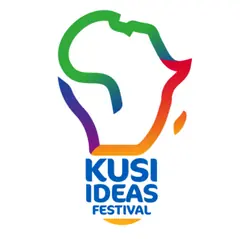 Venue: Ciala Resort, Daraja Mbili, Kisumu, Kenya