KUSI Ideas Festival 2019 - The Next 60 Years in Africa
Views:
956
Africa is at a crossroads, and what it does in the years ahead could leave it a big winner - or with the scars of a few half - won victories. We believe it will win.
Nation Media Group (NMG) has launched the KUSI Ideas Festival as part of its 60th anniversary celebrations, and to begin building a ´pan - African Ideas´ transaction market to capitalize on the opportunities and innovations available to Africa to win in the 21st Century, The Festival which will be held between 8th - 9th December 2019 in the Rwanda capital Kigali, will bring together some of the most free spirited and bold people calling out Africa´s challenges, and those turning them into opportunities. For the next 60 years in Africa, these will be the people shaping the continent. The Festival allows connections to this valuable cast of players, and gives institutions and businesses a great opportunity to hitch their wagon to the coming African Century. The KUSI Ideas Festival will be held in different African cities annually in the years to come.
By 2025, it is forecast that the continent´s population will rise to 2.4 billion and will continue to grow to 4.2 billion, nearly 4 times its present size in the next 100 years, bringing its share of the global population from 17% at present to 40%.
By 2025, Africa will have three megacities comprised of more than 10 million people each with Lagos, Nigeria projected to be the largest city on earth by 2075.
Over 50% of Africans are under the age of 20, compared to a global median age of 30.
The world's future, in that sense, is very African. It´s a future that´s both exciting and frightening - providing a precious platform to create and sell solutions and build immense wealth, but also very punishing if we fail.
There has been a rise of innovators on the continent, with creative answers for the different development demands on the continent from financing, energy, health, to new policy tools, that are and promise to make a big difference in the lives of people on the continent and the wider world, and create prosperity for those getting it right well into the 21st century. The KUSI Ideas Festival seeks to explore these complex times and great possibilities through the following topics:
1. Feeding Africa´s Billions: Who´ll Grow The Food, Who´ll Get To Eat?
2. Towards a Borderless Continent
3. Guarding The Gates: Human Security in Africa
4. Climate Change: Winning the Fight
5. Africa´s Demographic Dividend, and Peril - Health, Education and Age Factors
6. Geopolitics of the Indian Ocean Circle
7. The &quotWakanda&quot Century: Culture, Sports, And Social Trends in the Next 60
8. Media, the Democracy Race, and New African Narratives
KUSI Ideas Festival 2019 - The Next 60 Years in Africa, organized by Nation Media Group (NMG).
Website: www.kusiideasfestival.com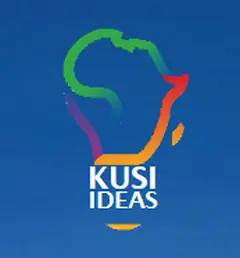 Venue: Intare Conference Arena, Kigali, Rwanda