Atlas Convention 2020 - &quotIgniting Infinite Possibilities&quot
The Atlas Convention is an integrated national-technology and economic transformation initiative that will converge government, private sector and academia with its focus on bridging academia and industry to drive innovation with a global perspective that will help Zimbabwe attain world class industry standards. Running under the theme &quotIgniting Infinite Possibilities&quot, the Atlas Convention 2020 is poised to be the country´s largest and most important Innovation and Science convention providing a convergence platform that brings together key players (local and international) from all economic sectors to steer innovation in line with the UNITED NATIONS SUSTAINABLE DEVELOPMENT GOALS (SDGs) for Vision 2030.
The Convention will be preceded by the Atlas Innovation Challenge which leverages on innovation hubs established at universities to allow the academia to explore its innovation talent and enable identification of sustainable and technology solutions that accelerate the innovation of goods and services with a strong potential to transform businesses.
The Convention will draw an anticipated 800+ delegates (local and international) providing a unique opportunity for all stakeholders to support a key initiative towards the future of innovation in Africa. This convention is set to redefine the innovation agenda in Zimbabwe through creation of opportunities that transcend conventional organisational boundaries.
The outcomes of the activity packed innovation calendar precede the development of a credible Atlas innovation index (AII), a valuable benchmarking tool that is aimed at creating a rich database of detailed metrics in which innovation factors are evaluated annually, facilitating public-private dialogue and fostering inclusive collaboration across all economic sectors.
Atlas Convention 2020, organized by Atlas Convention.
Website: atlasconvention.com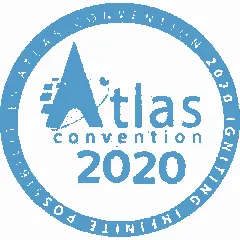 Venue: Rainbow Towers Hotel And Conference Centre, Harare, Zimbabwe