AfrAA Conference Uganda 2020
Views:
328
The theme of the AfrAA Conference Uganda 2020 is Unlocking the creative potential of the African nation. The AfrAA Conference Uganda 2020 is aiming at bring the African Artists at the continent and outside African continent together to see how they can utilize arts as a discipline to develop Africa, in addition to that, it is aimed at helping Africans at the continent and those from other continents to get connection and also to get to know the opportunities for the artists in the world.
The topics to be covered in AfrAA Conference Uganda 2020 will include:
• Digital Arts in Africa and the world,
• What avenues can artists use to influence their impact,
• Where do you see Arts in next 50 years,
• History of Arts,
• Role of Arts to the economy of Africa.
AfrAA Conference Uganda 2020, organized by Africa Arts Association.
Website: www.africaartsassociation.com/call-for-symposia-proposals-and-side-events.asp.html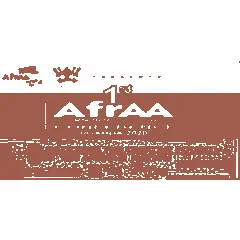 Venue: Makerere University College of Engineering Design Art and Technology, Kampala, Uganda