Multi-Functions Medical Bed

at KAS Medics Ltd
Views:
252
Multi-Functions Medical Bed
• Material: steel framework, top class ABS & PP plastic.
• Multifunctional electric bed supplied with &quotReset&quot button to allow &quotZero&quot position quickly. Equipped with battery backup.
• Central locking castors diammeter 150mm.
• Insert touching switch in the 2pcs side rail at the head side, also a touching switch at the foot board.
• Detachable head and foot board in PP plastic.
• Foldable PP side rails on both sides, controlled by gas spring. Supplied with IV pole mount bracket at 4 corners of the bed frame.
• Standard accessory: I.V. pole.
Manufacturer:Fazzini
Multi-Functions Medical Bed Image Gallery: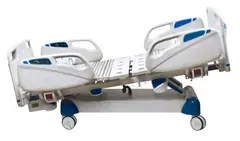 Multi-Functions Medical Bed - 1 - Multi-Functions Medical Bed - KAS Medics Ltd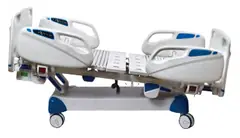 Multi-Functions Medical Bed - 2 - Multi-Functions Medical Bed - KAS Medics Ltd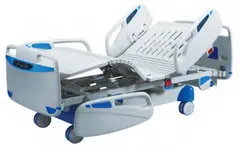 Multi-Functions Medical Bed - 3 - Multi-Functions Medical Bed - KAS Medics Ltd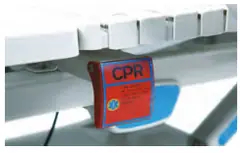 Quick release lever on backrest, for emergency cpr - Multi-Functions Medical Bed - KAS Medics Ltd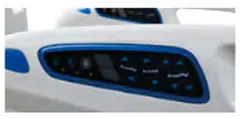 Multi-Functions Medical Bed - 4 - Multi-Functions Medical Bed - KAS Medics Ltd