ANATOM 128 Revolutionary 128-Slice CT Scanner

at KAS Medics Ltd
Views:
391
ANATOM 128 Revolutionary 128-Slice CT Scanner is the latest revolutionary CT scanner of ANKE that will power for your comprehensive application needs. It's been featured a revolutionary brushless technology PowerLink™ which is unique and first applied on a 128-slice CT scanner. PowerLink™ can remarkablely reduce the costs of carbon brush & slip ring maintenance and replacement. Without contact and friction, high stability and less risk of electronic component failures can benefit you a lot than you expected.
It's capable of achieving fast speed, high quality acquisition at optimized dose high fast throughput with superb image quality for patients young and old, large and small, across a wide spectrum of applications: cardiac, angiography, brain, chest, abdomen, orthopedic, and more.
ANATOM 128 Revolutionary 128-Slice CT Scanner is not only powered by its high hardware configurations but also the world leading software technologies. Like HD OptiWave detector, powerful X-ray tube, HV generator, PowerLink™, stable gantry, LISA™ noise reduction, Admir3D iterative, Adose™ dose optimization and so on. Especially, the dual-energy imaging is also possible for your ultra demanding in the field of functional CT scanning.
Features and Highlights of the ANATOM 128 Revolutionary 128-Slice CT Scanner:
1.) Revolutionary Brushless Designed Gantry
- Brushless - Save on maintenance and lower operating costs
- Non-contact - Never attrited and ultra-stable
- Dual Mode - Wireless power and data transmission
2.) HD OptiWave™ Detector
- Ultra-high spatial resolution
The ANATOM 128 is equipped with the OptiWaveTMDetector and Dunlee X-ray tube. This combination greatly contributes to sharp increase of the spatial resolution.
By adapting a flying focal spot with overlapping. The OptiWaveTM delivers a routine spatial resolution of up to 0.24 mm. This is performance dedicated to outstanding fine detailed clinical imaging.
- Easy and fast for maintenance
OptiWave™ Detector is full modulation and high integration designed which allows user fast and easy maintenance and replacement. If there is any problems with the modulated detectors, just fast and easy on site changes are needed with broken modulations resulting in high efficiency and low costs.
3.) High Definition Imaging Technique
1024x1024 matrix to display more details of the pathological changes and provide a reliable information for early detection, early diagnosis and early treatment of the diseases.
4.) Admir3D Iterative Reconstruction Technology
Admir applies mathematical and physical models to accurate construction and describes the signal's quantum characteristics. Iterative operations are performed in the three domains of raw data, projection and image, greatly to reduce the image noise and achieve optimal image quality with low dose.
5.) Adose 3D Dose Management Platform
Automatic mA technology automatically controls tube current to increase or decrease the signal as necessary to maintain constant image noise while lowering dose.
Pediatric dose optimization specially dedicated protocols for pediatric patients with ultral-low dose care.
Admir3D and LISA™ can achieve low dose and low noise scanning without compromising image quality.
Dose monitoring - A comprehensive dose management solution, based on principle of as low as reasonably achievable (ALARA), tracks and monitors patients, cumulative radiation dose, and receives notifications and alerts if your predetermined dose levels exceeded.
6.) Ultra-low Dose Lung Screening
WHO authoritative data show that the incidence and mortality of lung cancer all over the world are in the forefront of malignant tumors. The treatment effect of lung cancer is closely related to the early and late pathological changes. The 5 year survival rate of advanced lung cancer is less than 20%, and the 5 year survival rate of early lung cancer is close to 100%.
The main means of early lung cancer screening is CT screening with ultra-low dose. That's ANATOM 128 can benefit You!
Ultra-low dose scan of ANATOM 128 can make early detection, which is more precise and exhaustive compared with 2D X-ray exposure, of sub-centimeter lesions with 5-10% dose of routine CT scan examinations.

7.) Easy and Convenient Cardiac Imaging
- Axial Snap-Shot Imaging
Sharply reducing dose in Cardiac CT exams, this feature pulses the X-ray on only during a phase of the cardiac cycle using prospectively gated step-and-shoot cardiac scanning reducing radiation dose.
- Spiral continuous Imaging
Spiral scanning with AEC, this tube current modulation can control radiation dose only during cardiac cycle by combing prospectively gated cardiac scanning. It not only reducing dose but also the scanning time without step and shot process.
- Multi-Bowtie Filters
Provide the ability to reduce radiation in areas outside the scan field of view.

8.) Clinical Applications
Fast, precise and low-dose imaging technologies provide a full range of clinical solutions to meet the current and future clinical diagnostic needs.
Anke's latest enhanced CT technologies quickly and efficiently complete your routine applications without compromising image quality.
9.) For Your Efficiency
AccuScan-Enjoy easy convenient and efficient operation process greatly improve clinical efficiency to achieve high patient throughout.
- AccuEmergency
Skip patient registration for emergency scans to save time.
- AccuScanning
Carefully designed default scan protocols help to get high quality images with ease.
- AccuTracking
Automatic bolus tracking to trigger the scan for precise scan timing.
- AccuPrinting
Intelligent typesetting and quick printing to save time.
Manufacturer:Shenzhen Anke Hi-Tech Co., Ltd
ANATOM 128 Revolutionary 128-Slice CT Scanner Image Gallery: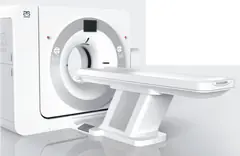 Anatom 128 Your Future Choice - ANATOM 128 Revolutionary 128-Slice CT Scanner - KAS Medics Ltd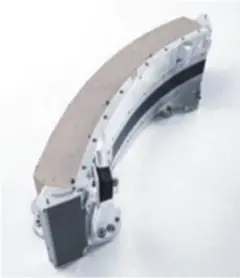 HD OptiWave™ Detector - ANATOM 128 Revolutionary 128-Slice CT Scanner - KAS Medics Ltd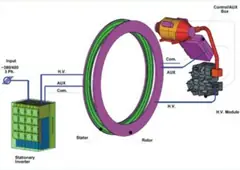 Revolutionary Brushless Designed Gantry - ANATOM 128 Revolutionary 128-Slice CT Scanner - KAS Medics Ltd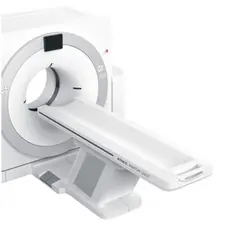 Admir<sup>3D</sup> Iterative Reconstruction Technology - ANATOM 128 Revolutionary 128-Slice CT Scanner - KAS Medics Ltd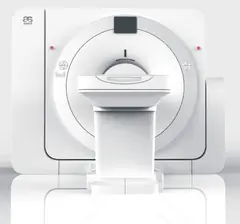 High Definition Imaging Technique - ANATOM 128 Revolutionary 128-Slice CT Scanner - KAS Medics Ltd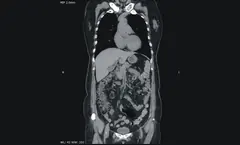 Clinical Images - ANATOM 128 Revolutionary 128-Slice CT Scanner - KAS Medics Ltd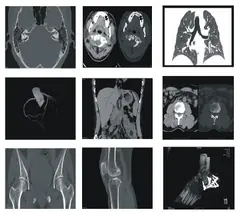 Clinical Images HD OptiWave Detector - ANATOM 128 Revolutionary 128-Slice CT Scanner - KAS Medics Ltd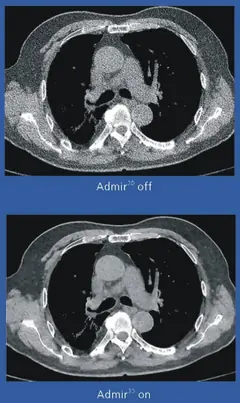 Clinical Images - Admir<sup>3D</sup> - ANATOM 128 Revolutionary 128-Slice CT Scanner - KAS Medics Ltd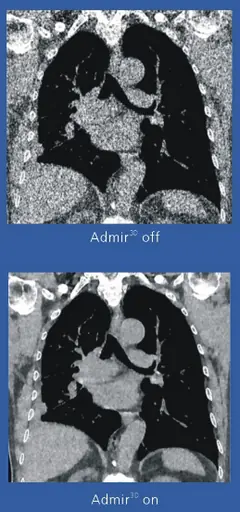 Clinical Images - Admir<sup>3D</sup> - ANATOM 128 Revolutionary 128-Slice CT Scanner - KAS Medics Ltd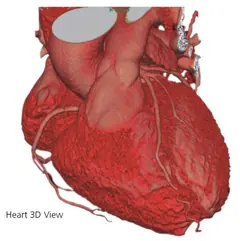 Clinical Images - Heart 3D View - ANATOM 128 Revolutionary 128-Slice CT Scanner - KAS Medics Ltd
Clinical Images - Stent Simulation - ANATOM 128 Revolutionary 128-Slice CT Scanner - KAS Medics Ltd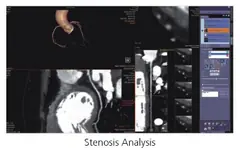 Clinical Images - Stenosis Analysis - ANATOM 128 Revolutionary 128-Slice CT Scanner - KAS Medics Ltd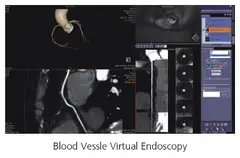 Clinical Images - Blood Vessel Virtual Endoscopy - ANATOM 128 Revolutionary 128-Slice CT Scanner - KAS Medics Ltd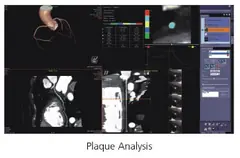 Clinical Images - Plaque Analysis - ANATOM 128 Revolutionary 128-Slice CT Scanner - KAS Medics Ltd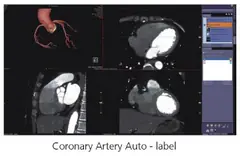 Clinical Images - Coronary Artery - ANATOM 128 Revolutionary 128-Slice CT Scanner - KAS Medics Ltd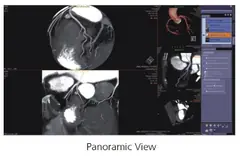 Clinical Images - Panoramic View - ANATOM 128 Revolutionary 128-Slice CT Scanner - KAS Medics Ltd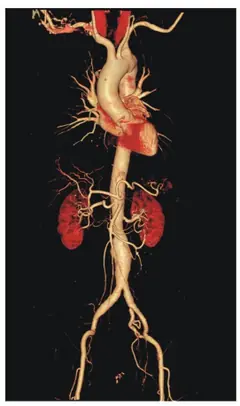 Clinical Images - ANATOM 128 Revolutionary 128-Slice CT Scanner - KAS Medics Ltd
Clinical Images - ANATOM 128 Revolutionary 128-Slice CT Scanner - KAS Medics Ltd
Clinical Images - ANATOM 128 Revolutionary 128-Slice CT Scanner - KAS Medics Ltd
Clinical Images - ANATOM 128 Revolutionary 128-Slice CT Scanner - KAS Medics Ltd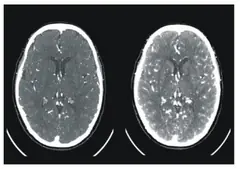 Clinical Images - ANATOM 128 Revolutionary 128-Slice CT Scanner - KAS Medics Ltd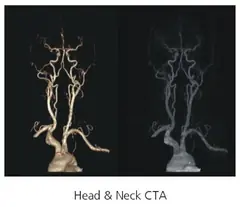 Clinical Images - Head and Neck CTA - ANATOM 128 Revolutionary 128-Slice CT Scanner - KAS Medics Ltd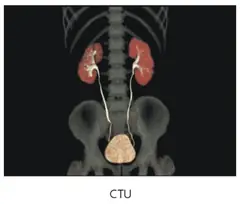 Clinical Images - CTU - ANATOM 128 Revolutionary 128-Slice CT Scanner - KAS Medics Ltd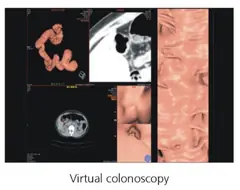 Clinical Images - Virtual Colonoscopy - ANATOM 128 Revolutionary 128-Slice CT Scanner - KAS Medics Ltd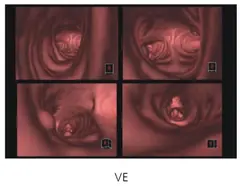 Clinical Images - VE - ANATOM 128 Revolutionary 128-Slice CT Scanner - KAS Medics Ltd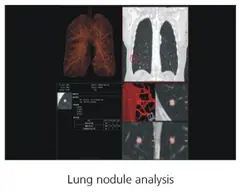 Clinical Images - Lung Nodule Analysis - ANATOM 128 Revolutionary 128-Slice CT Scanner - KAS Medics Ltd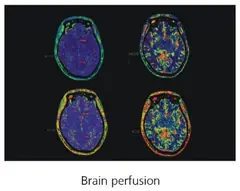 Clinical Images - Brain Perfusion - ANATOM 128 Revolutionary 128-Slice CT Scanner - KAS Medics Ltd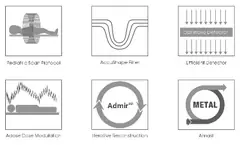 Clinical Images - Other Benefits - ANATOM 128 Revolutionary 128-Slice CT Scanner - KAS Medics Ltd