4th Tanzania Oil & Gas Congress 2022
Views:
372
Following the success of the 2019 edition, the 4th Tanzania Oil & Gas Congress will be returning to Dar es Salaam from 2 – 3 August 2022. This year, the Congress will focus on exciting updates in Tanzania´s oil and gas sector including strategic discussions on how to attract investment and create opportunities for the industry.
Join us at the annual Congress to discover the full range of business opportunities and benefits the oil and gas developments will bring the local economy, and how your company can harness these prospects by connecting with all the key local and international industry players.
We would like to reassure our participants that we are actively monitoring the coronavirus (COVID-19) pandemic. The health, safety and well-being of the community remain of the utmost importance to us. Thank you for your continued support and we look forward to seeing you next year.
4th Tanzania Oil & Gas Congress 2022, organized by dmg events.
Website: www.tanzaniaoilgas.com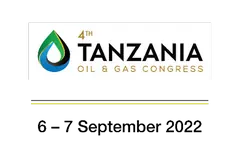 Venue: Dar Es Salaam, Tanzania
Duration: 2 days, 23 hours