5th Annual Sudan International Mining Business Forum And Exhibition (SIMFE) 2020
Views:
448
The mining industry in Africa is witnessing unprecedented development. With US sanctions abolished, Sudan is emerging as a pivot for the world´s mining industry. SIMFE is an important initiative promoting Sudan´s Rich Mining Sector and presenting investors and international companies a great way to explore the huge untapped potential of the historic country.
SIMFE is an annual event which provides an excellent networking platform for Mining Companies, Service Providers, Equipment Companies and Investors to build valuable connections and explore numerous business opportunities.
SIMFE is the largest and only international mining event in Sudan hosted by Ministry of Minerals, Republic of the Sudan, which every year brings together Sudanese and global mining professionals to explore the market, introduce their brands, make new connections and create long-term partnerships. The event will continue to set up a dynamic relationship between Ministry of Minerals, Republic of the Sudan & the private sector with full cooperation from other government departments working to make Sudan a favourable & pro-business destination and a mining hub in Africa. Previous SIMFE events have been amazing with the presence of thousands of visitors, exhibitors and hundreds of foreign dignitaries attending from various countries.
Post Sanctions Era - Sudan presents an ocean of opportunities. The natural resources of Sudan include petroleum and deposits of gold, iron ore, silver, copper, tungsten, mica, chromium ore, and zinc. The mining sector plays a significant role in Sudanese economy.
Sudan is pursuing a strategy of establishing itself as a hub for Arab-African trade. The decision is set to drastically improve the business environment and drive the growth of Sudan´s economy.In particular, the ability to transfer funds in and out of the country, previously restricted for both US and non-US companies, is set to give a major thrust to the business as more and more banks recommence processing Sudan-linked payments.
Why Attend the 5th Annual Sudan International Mining Business Forum And Exhibition (SIMFE ) 2020 ?:
1.) Lead Generation - Connect with the largest gathering of decision-makers and key trade buyers. SIMFE attracts thousands of industry professionals, all looking for the best solutions for their business.
2.) Branding - SIMFE provides the perfect brand exposure to the people and organisations that matter within the mining industry.
3.) Networking - SIMFE offers an unmissable opportunity for networking with government officials, business leaders, suppliers and buyers to discuss ideas and important industry issues.
4.) Customer Connection - Your best customers are going to be at SIMFE. Take this opportunity to keep in touch and demonstrate new products or services.
5.) Gauge Market Reaction - SIMFE is the ideal place to generate real-time market feedback on new or existing products & services.
6.) New Investment Opportunities - Explore the new investment opportunities in the region. Titles and licences to be issued to investors with the technical and financial ability to pursue explorations in the mining sector.
Who Should Attend the 5th Annual Sudan International Mining Business Forum And Exhibition (SIMFE ) 2020 ?:
1.) Government Representatives - Ministers, Director Generals, Heads of Geological Survey, Presidents of the Chambers of Mines, Investment Promotion Agencies, etc
2.) International Mining Companies - Exploration Companies, Prospectors and Developers, Major Producers, Global Mining Concerns, etc
3.) Investors - Natural Resource Funds, Private Investors, Sudan-focused funds, Family Offices, etc
4.) Professional Services And Products - Equipment Companies, Services Companies, Law Firms, Consultancies, Investment Advisors, etc
5th Annual Sudan International Mining Business Forum And Exhibition (SIMFE) 2020, organized by The Ministry of Minerals, Republic of the Sudan and Valiant Business Media.
Website: www.sudansummit.com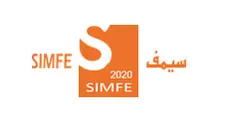 Venue: Grand Holiday Villa Hotel, Khartoum, Sudan
Some of the Exhibitors at the 5th Annual Sudan International Mining Business Forum And Exhibition (SIMFE) 2020: