INDEX Saudi Arabia 2022 is the Kingdom's premier interior design, furniture and fit-out trade event where interior brands meet interior designers, retailers, distributors and fit-out contractors.
Saudi Arabia is undergoing a once-in-a-lifetime change, transforming its landscape, economy and future prospects. As the Saudi Arabia Vision 2030 comes to life, the construction industry has seen a boom with multiple giga-projects underway, all seeking suppliers, solutions and materials. Given the growth, INDEX Saudi Arabia 2022 is a perfect platform to source your interior requirements for residential, commercial, retail and office projects.
INDEX Saudi Arabia hosts brands who are ready to start supplying to the Saudi Arabian market, for residential, commercial and hospitality projects in product categories that include:
• Hospitality
• Interiors
• Technology
• Lighting
• Stone
• Textiles
• Office Surfaces and Finishes
• Furniture
• Art
• Outdoor Furniture
INDEX Saudi Arabia 2022, organized by dmg events.
Website: www.index-saudi.com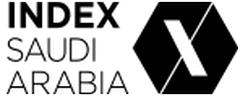 Venue: Riyadh International Convention & Exhibition Center, Riyadh
Duration: 3 days, 23 hours