Africa Tech Summit Kigali on February 4th - 6th 2020, will once again provide unrivalled insight, networking and business opportunities for African and international tech leaders and investors who want to do business in Africa.
The three day tech summit will feature:
1) The Future Summit - The Future Summit will deliver a cross-sectional view of new technologies, solutions and opportunities across the African mobile, digital and tech landscapes. An array of keynotes, panels and breakout sessions from future thinkers, industry leaders and global corporates will provide a future line of site to drive business forward.
2) The Money & Blockchain Summit - The Money & Blockchain Summit will connect industry leaders, platforms and thought leaders from across the continent. An array of keynotes, panels and breakout sessions will deliver key insights and opportunities to connect, network and do business across the continent.
3) The Africa Start-up Summit - The Africa Start-Up Summit in partnership with Disrupt Africa will bring together stakeholders in the tech space across the continent to explore opportunities and challenges within the ecosystem, while showcasing investment opportunities. The focus of the track will be on encouraging collaboration, with the aim of furthering the development of Africa´s vibrant entrepreneurship and innovation ecosystem while connecting investors, corporates and startups.
Each will explore the latest trends, connect 600+ digital leaders, tech corporates, MNO´s, banks, investors, regulators, start-ups, creatives media and leading tech ventures from across Africa over an action-packed three days of insight, networking and entertainment.
Africa Tech Summit Kigali brings together leaders from the African ecosystem and international players under one roof. Network with key stakeholders from the African tech ecosystem including banks, mobile operators, tech companies, investors and leading start-ups to driving business and investment over two days with multiple networking events.
Learn from 100 expert speakers and investors with passion, knowledge and experience from across Africa who share key insights, opportunities and trends from the African tech and investment ecosystem.
Previous speakers include IFC, EcoBank, Facebook, BK TecHouse, Andela, BRCK, Yegomoto, Oracle, Liquid Telecom, AHL Venture Capital, Zipline, Taxify, World Wide Web Foundation, Merck, Microsoft, Telecom Kenya, Bank of Kigali, Gearbox, Farmcrowdy, Chocolate City Music, Boomplay Music, Tala, IBM, Golix, Yoco, Zipline, mSurvey, Econet Media, Kenya Blockchain & AI Taskforce, Lagos Angels Network, Paystack, Bloomberg, and many many more.
Delegates connect with key stakeholders from across the African tech ecosystem including:
• ICT ministries and government agencies
• Leading investors, funds and VCs
• Supranational investors
• Leading tech companies and vendors
• Mobile and telecoms ventures
• Banking and fintech leaders
• Content, media and entertainment companies
• African start-ups
• Businesses investing or expanding in Africa
• International Trade bodies
• Global media
• Leading African scale-ups
Maximise your business and connections with African and international tech leaders in one place over two days in Rwanda, the new home of technology and innovation on the continent.
Africa Tech Summit 2020, organized by Africa Tech Summit.
Website: www.africatechsummit.com/kigali/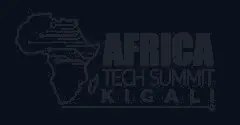 Venue: Kigali Convention Centre, Kigali, Rwanda