The Nigeria BuildExpo is the pioneer International Construction, Building Materials and Technologies Exhibition of West Africa.
At the Nigeria BuildExpo you can be one of the key players of the construction sector of West Africa, there is no better time to introduce your company to the West African construction market.
Nigeria BuildExpo 2023, organized by ElanExpo.
Website: www.nigeriabuildexpo.net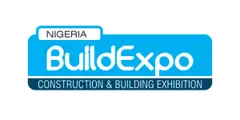 Venue: Landmark Centre, Lagos, Nigeria
Duration: 3 days, 23 hours
Status: 4 months, 7 days, 22 hours to start