Mega HORECA is the international exhibition of the West African Hospitality and Service Sector, which will display the widest range of products in the domestic and international markets, both to the distribution chain and to the Hotel, Restaurant and Cafeteria industries.
Mega HORECA is the recipe of the success in the Nigerian Hospitality Industry!
Mega HORECA 2023, organized by ElanExpo.
Website: www.megahorecanigeria.com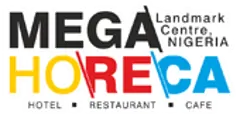 Venue: Landmark Centre, Lagos, Nigeria
Duration: 3 days, 23 hours
Status: 5 months, 12 days, 22 hours to start