Mega Clima Nigeria Expo 2021
Views:
520
WEST AFRICA HVAC 2019 event attracted 85 exhibitors, representing companies from 19 countries Austria, Belgium, China, Egypt, India, Italy, Netherlands, Nigeria, Poland, Russia, South Africa, Turkey, United Kingdom (UK), United Arab Emirates (UAE), Switzerland, South Korea, USA, Germany, Japan as well as more than 4,900 visitors throughout Africa such as Kenya, South Africa, Ghana, Tanzania, Egypt, Turkey, India, Lebanon, and Ethiopia.
Top global brands such as Siemens, York, Carrier, LG, Panasonic, Samsung, Haier, Daikin, Bluaberg, Emerson, Midea, Bitzer, Kimmco, PeraBeam, Wilo and etc were present and all reported excellent contacts and business conducted across the 3 days of the event.
In addition to the exhibitors, HVAC Expo played host a comprehensive educational program of workshops.
Mega Clima Nigeria Expo 2021, organized by Elan Expo.
Website: www.westafricahvacexpo.com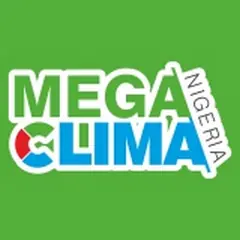 Venue: Eko Convention Centre, Lagos, Nigeria