Women in Energy Awards Kenya 2019
Views:
511
Women in Energy Awards Kenya 2019 - &quotA Gender Perspective in Financing Renewable Energy Solutions to Achieve Universal Energy Access and a Sustainable Big 4 Agenda&quot
Brands and Beyond Ltd in partnership with KEPSA, Ministry of Energy, Ministry of Petroleum and Mining, and Amref Health Africa is once again happy to host the largest gathering of women and stakeholders in the energy sector (and engineering in general) which remain with the highest gender gap.
We are honored to host the 5th East Africa Community of Women in Energy Conference & Awards 2019 which will be held at Crowne Plaza 3rd and 4th December 2019.
The theme for the conference is &quotA Gender Perspective in Financing Renewable Energy Solutions to Achieve Universal Energy Access and a Sustainable Big 4 Agenda&quot
Women in Energy Awards Kenya 2019, organized by Brands and Beyond Ltd.
Website: womeninenergy.net/kenya/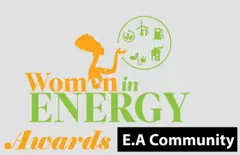 Venue: Crowne Plaza Hotel, Nairobi, Kenya