The International Congress for Global Landlords & Property Owners Associations and Property Expo (ICGLPOA) 2020
Views:
387
The International Congress for Global Landlords & Property Owners Associations and Property Expo (ICGLPOA) 2020 - Establishing a Global Partnership Network & Celebration of International Property Day
Produced in collaboration with the world´s leading landlords, property owners, homeowners and real estate developers, property agents and managers amongest others worldwide.
Theme: &quotEstablishing a Global Partnership Network & Celebration of International Property Day&quot
Participants take home benefits include:
• Empowerment and information sharing to participants.
• Build confidence in participants to take control of their investments and ultimately achieve their financial objectives.
• Open new vistas.
• Impart knowledge for more effective and dynamic property ownership investment.
• Optimize the property operations.
• Expand business networks.
• Meet partners.
• Open markets and learn from a wide range of experienced property owners and managers.
• Businesses exhibition and show-casing of asset / property investment in Kenya.
The International Congress for Global Landlords & Property Owners Associations and Property Expo (ICGLPOA) 2020, organized by Urban Landlords and Tenants Association of Kenya (ULTAK).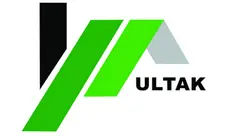 Venue: Kenyatta University Amphitheatre, Nairobi, Kenya