Regional Chefs Conference East Africa (RCCEA) 2021
Views:
1,712
The theme of the Regional Chefs Conference East Africa (RCCEA) 2020 is &quotEmbracing The Changing Landscape of Cuisine&quot
Eastern African Countries are among African nations where the hospitality industry is projecting to attain an upward trajectory over the next five years. Hospitality Audit firm reports show that growth in tourism numbers coupled by governments´ efforts to promote MICE (meetings, incentives, conferences and exhibitions) infrastructure to attract more business tourists is driving the upward growth of the industry.
Leading world Hotel brands like Radissons, The Marriots, Best Western, Sheraton, Ramada, Hilton and Movenpick just to mention a few are among the international brands currently flocking to Eastern Africa aiming at capitalizing on the projected tourism growth and interest from businesses scouting for opportunities.
It is on this basis that Impact Chefs and Hospitality Academy Ltd has organized for the Regional Chefs Conference East Africa in Nairobi, Kenya. The Regional Chefs Conference East Africa (RCCEA) 2020 will offer an abundance of knowledge on culinary arts, management concepts, new operating practices, equipment and skills shared by leading Chefs in the Region. Coming to the Regional Chefs Conference East Africa (RCCEA) 2020 will enable you to learn, network and get inspired as a Career Chef/Cuisine connoisseur. This Conference is devoted exclusively to the special needs of hotels, lodges and resort operations.
Our Theme 2020 is &quotEmbracing the Changing Landscape of Cuisine&quot will aim to assimilate food /culinary concepts into the next generation – one that embraces nutrition, sustainability, and food ethics, to meet the increasing diversity of consumer´s preferences in the East African Region.
Regional Chefs Conference East Africa (RCCEA) 2021, organized by Impact Chefs Academy Africa Ltd.
Website: www.eastafricachefsconference.com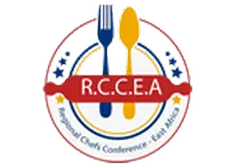 Venue: Sarit Expo Centre, Nairobi, Kenya
Some of the Exhibitors at the Regional Chefs Conference East Africa (RCCEA) 2021: