Mega Clima Kenya Expo is more than just an exhibition; face to face meetings provide to connection that not possible to reach on the internet or over the phone. The exhibition for HVAC+R will provide networks with engineers, contractors and HVAC+R industry professionals; there are unmissable opportunities to do business and discover new technologies. These exhibitions will give chances to collaborate between local and global HVAC+R sector players from all around the World.
Mega Clima Kenya 2023 provides the unmissable opportunity to enter the HVAC+R market of East Africa!
Mega Clima Kenya 2023, organized by ElanExpo.
Website: megaclimaexpo.com/kenya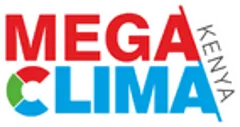 Venue: Sarit Expo Centre, Nairobi, Kenya
Duration: 3 days, 23 hours
Status: 1 months, 29 days, 22 hours to start