Kenya Diaspora Homecoming Convention 2019
Views:
408
Kenya Diaspora Homecoming Convention 2019 is a 3 day event organized by The Kenya Diaspora Alliance (KDA) through the Diaspora Investment Club Limited (DICL) and targets diaspora communities, their families locally, investors, corporates, professionals, embassies, students, support organizations, service providers among other stakeholders.
The Theme for this year is &quotBig 4 Agenda & The Diaspora&quot
Eminent and sought after speakers will be present. We welcome submissions from experts, speakers and organizations seeking to share their experience and expertise during our conference sessions.
Kenya Diaspora Homecoming Convention 2019, organized by Kenya Diaspora Alliance.
Website: kdhc.co.ke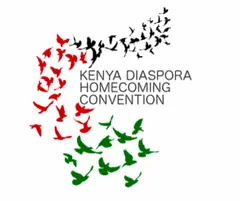 Venue: Ole Sereni Hotel, Nairobi, Kenya