China - Africa Industrial Capacity Cooperation Exposition 2019
Views:
465
Focusing on the needs of the Kenyan government ambitious Big Four Development Agenda, 83 mega-enterprises from China will gather at Kenyatta International Convention Centre (KICC) on November 26th - 29th, 2019 in Nairobi to participate in China-Kenya Industrial Capacity Cooperation Exposition (China-Kenya Expo).
The annual event is organized by China International Exhibition Centre Group Corporation (CIEC Group) and sponsored by the China Council for the Promotion of International Trade (CCPIT) in collaboration with the Kenya´s Ministry of Industry, Trade and Cooperatives, Kenya Investment Authority (KenInvest), the Kenya National Chamber of Commerce (KNCCI) and the Kenya Private Sector Association (KEPSA).
The expo is set to provide a unique platform for both governmental and private sectors from the two countries to cooperate on infrastructure, energy, machinery and equipment, agricultural processing machinery, information and commutation technology (ICT), as well as transportation and logistics.
Industrialization is a common demand for African countries to accelerate economic development and transformation. The African Union´s 2063 agenda clearly states the development goals and direction of African manufacturing industry.
Enhancing productivity of agriculture and manufacturing is also an important part of Africa. Last year, the expo in Kenya attracted 6,300 visitors from Kenya, Ethiopia, Uganda, Zambia, Mozambique and other 6 African countries who were looking for various business opportunities.
The successfully held 2018 Beijing Forum on China-Africa Cooperation (FOCAC) summit last September, opened an ambitious chapter in China-Africa cooperation for the new era.
Inspired by the Eight Major Initiatives in collaboration with Africa, intensified cooperation between the two parties will experience a rapid growth.
In 2018, the series were held in Kenya and Ethiopia in November and December respectively. A total of 122 Chinese companies, including AVIC International, China Nuclear Group, Sinotruck, China Mobile, China Telecom, Foton, China Aerospace Construction, and 8 other top 500 Chinese companies, participated in the exhibition. It has received strong supports from government and business organizations.
Several MOUs were sealed during the expos covering various sectors related to industrialization and infrastructure development. Motivated by the exciting feedback and responding to requests by all sides, the expo will also blossom in Kenya.
Agriculture, infrastructure development, and industrial capacity will feature prominently among the upcoming expo exhibits. Among the 83 enterprises, 8 China influential corporations represented as China Top 500, such as CCCC, CATIC, FAW, FOTON, China Mobile, Sanyi and China Southern Airlines, will participate.
China-Kenya Expo will be another large-scale expo held in Africa after the Beijing FOCAC Summit and the 70th Anniversary of the Founding of the People´s Republic of China and will be one of the platforms for China to build a new mechanism for economic and trade cooperation with Africa as well as implement the Forum´s economic and trade initiatives.
According to a report by McKinsey on China-Africa, there are more than 10,000 Chinese enterprises operating in Africa, creating millions of job opportunities. The research also stated that Africa could benefit from the Chinese investments in terms of job creation, vocational training, technology transfer, infrastructure development and financing.
The expo will also include China-Kenya Job Fair and business matchmaking on infrastructure, agriculture and agro-processing, ICT, transportation, automobile as well as machinery.
Kenya is a pivotal country along the &quotBelt and Road&quot cooperation and one of the countries that have been given a priority for pilot implementation of industrial capacity cooperation. The China-Kenya Expo aims to implement the achievements of FOCAC Summit, promote economic and trade cooperation between China and Kenya as well as build a bridge of connectivity between China and Africa.
China - Africa Industrial Capacity Cooperation Exposition 2019, organized by CIEC.
Website: www.cicce.com.cn/kenya_en/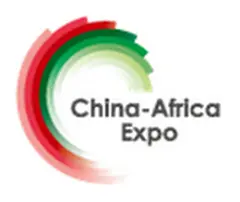 Venue: KICC, Nairobi, Kenya
Some of the Exhibitors at the China - Africa Industrial Capacity Cooperation Exposition 2019: