Handan Doushi Electric Power Fittings Manufacture Company Ltd
Views:
737
About Handan Doushi Electric Power Fittings Manufacture Company Ltd ...
Handan City Doushi Electric Equipment Manufacturing Company Ltd was founded for long time and take the large electric power fitting with a professional manufacturer of telecommunications equipment, with advanced production equipment, strong technical force and rich experience in production. The company take a one-stop production methods, and strictly manage the quality of products so that enlarge the scale of products in the market. Brand taste and image have been upgraded rapidly. Get the welcome and praise by the majority of customers.
Handan City Doushi Electric Equipment Manufacturing Company Ltd. located in the national standard parts production base in Hebei - Yongnian, the main production include power line fittings, pole line hardware, hot-dipped galvanized bolt & nut and cable fitting, aerial overhead line fitting, insulting fitting.
The products are sold to Japan and South Korea, Southeast Asia, The Middle East, Australia, North America and other countries. We are committed to bring in high-tech technology and talent, consistent with the improvement of product quality and technological content in the first place. And constantly improve the production process and production efficiency to achieve good social and economic benefits. And set up a bridge of cooperation by excellent products, competitve price, sincere service. We hope we can work together, progress together. Welcome to visit and cooperate with us!
Our products include: Round Nuts; Foundation Bolts; Fish Bolts; Square U Bolts; Steel Crossarm Brace; Power Cross Arm; Pole Clamp Hoop; D Iron/D Bracket of Insulator For Overhead Power; Spindle Pin Insulator; Bolts Nuts and Hooks; Stay Rod; Copper Ground Rods; Arcing Horn; Steel Strand; Ground Screw Pile; Electric Power Fitting; Performed Suspension Clamps; High-Voltage Arrester; Insulator; Solar Street Light; etc
Handan Doushi Electric Power Fittings Manufacture Company Ltd Contact Details:
Address:
China Mainland, Hebei, Yongnian County
Contact Details:
Telephone:
0086-310-6733348
Mobile:
0086-15100471174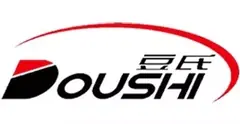 Handan Doushi Electric Power Fittings Manufacture Company Ltd in Events, Exhibitions, Shows and Conferences: