6th Ethiopia Banking and ICT Summit 2019
Views:
395
The 6th Ethiopia Banking and ICT Summit 2019 is a must-attend event dedicated to enhancing digital operational excellence and overcoming the challenges surrounding Banking and ICT transformation and the impact of technological development.
Renowned for its steady flow of visitors, quality of offering of regular exhibitors and a keen focus on the latest topics in the global banking technologies, the 6th Ethiopia Banking and ICT Summit 2019 is the industry´s meeting place, where seasoned banking professionals combine C-level insights on successful banking strategies and hands-on case studies, transforming the current financial ecosystem. The Conference topics always focus on the future shape of the banking and ICT industry and their evolution and impact to the local markets.
During the 6th Ethiopia Banking and ICT Summit 2019, we will be covering latest industry trends with the suggested topics being and not limited to:
Digital and Agency Banking Solutions
Emerging Information Technology Security threats in Financial Services and how to counter them
Encryption for every Applications
Information Technology Governance
Agency Banking Solutions
Hack yourself before Hackers do
Fraud risk Management Solutions
Digital Forensics: Mobile Devices and Computer
Cyber Security: Vulnerability Assessments and Penetration Testing for Financial Institutions.
Omni channel Banking Solutions
6th Ethiopia Banking and ICT Summit 2019, organized by Cyber Security Africa.
Website: cybersecurityafrica.com/6th-Ethiopia-Banking-ICT-Summit.html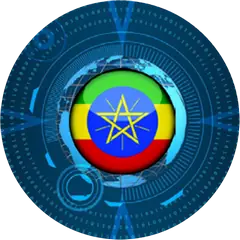 Venue: Skylight Hotel, Addis Ababa, Ethiopia
Duration: 1 days, 10 hours