5th Agri Expo for Agriculture Supplies 2020
Views:
320
Agriculture is a major component of the Egyptian economy, contributing up to 14.5 percent of GDP and 28 percent of all jobs. Agriculture is a key sector in the Egyptian economy, providing live hoods for 55% of the population and directly employing about 30% of labor force. Though its share of gross domestic product (GDP) is about 15%, farming is still a vital source of exports and foreign exchange, and related industries such as marketing and input supplies for a further 20% of GDP.
The 5th Agri Expo for Agriculture Supplies 2020 is a real opportunity to learn about what is new in the Egyptian agriculture market for 3 days, it connects more than 90 national and international operators, providing a business platform to exchange information and experiences with major companies specialized in agriculture in Egypt and enabling visitors, exhibitors and investors in the agricultural field to meet in one platform.
Highlights of the 5th Agri Expo for Agriculture Supplies 2020:
• Boost your presence in the largest agricultural and food markets.
• Meet new customers.
• Boost your relationships with existing customers.
• Discover areas of partnership and collaboration with local and international companies.
• View the latest products in front of a dedicated segment and in the presence of industry leaders.
5th Agri Expo for Agriculture Supplies 2020, organized by Cairo Expo Marketing & Exhibitions.
Website: agriexpo-eg.com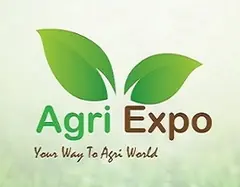 Venue: Green Desert Hotel, El Sadat, Egypt