13th Digi Sign Africa 2020
Views:
313
13th Digi Sign Africa 2020 - The 13th Digital Printing and Advertising Technologies, Materials and Services Trade Fair
Egypt´s advertising and digital printing market witnessed an exceptional growth in the recent years, and the market is in continuous need for imported technologies and services.
To meet such enormous needs, comes DIGI SIGN AFRICA 2020 &quotThe 13th International Advertising and Digital Printing Technologies, Materials and Services Trade Fair&quot not only to cater for the Egyptian market, but also to present an important trading platform for such booming markets all over the Middle East and North Africa (MENA REGION).
DIGI SIGN AFRICA 2020 & DIGITEX Egypt 2020 is not just an Exhibition, it is a forum to encourage and develop the advertising and digital printing industries sectors in Egypt and the MENA region, where exhibitors are expected to sign mega contracts out of stable and constant marketplace opportunities.
Why Visit DIGISIGN Africa 2020 ?
Being a venue where the trends of tomorrow can be seen under one roof, DIGISIGN is the source for the new trends that develop in the market in Egypt and North Africa. DigiSign offers buyers and professional trade visitors an excellent opportunity to explore the new Technologies, solutions, innovations and ideas.
At DIGISIGN you can:
- Discover and evaluate the latest technologies
- Obtain Technical Knowledge
- Locate new sources of supply
- Develop beneficial business contacts and relationships
- Discuss pricing, specific terms and conditions
- Network with other industry professionals
- Find a variety of Technology / products /services under one roof.
DIGISIGN Africa 2020 Visitors Profile:
- Independent advertising agencies
- Sign manufacturers / retailers / buyers
- Shop-fitting and stand-building specialists´
- Heads of marketing departments of all industries
- Photographers (Professionals and Amateurs)
- Importers / Exporters
- Printing & finishing houses
- Banner &billboard companies
- Food & beverage companies
- Interior designers
- Consultants
- Architects
- Importers and Distributors of Photography Equipment
- Light & display manufacturers
- Outdoor advertising companies
- Graphic designers
- Retailers of advertising materials
- Photography Studio Specialists
- Commercial enterprises
- Pre-Press houses
- Retail & franchising firms
- Marketing planners
- Financial institutions
- Decision makers
- End users
Why Exhibit in DIGISIGN AFRICA ?
As an exhibitor in DigiSign you will have the chance to:
- Conclude sales and distribution agreements.
- Enhance the relation with existing clients.
- Meet new partners and potential buyers.
- Penetrate new markets.
- Launch new products and technologies.
- Keep ahead of competitors.
- Gather information on the new industrial trends
- Enter 10 of the world´s emerging markets at a time through one single event.
13th Digi Sign Africa 2020, organized by Middle East Trade Fairs (MTF).
Website: www.digisignafrica.com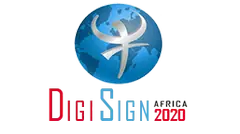 Venue: Cairo International Convention Centre, Cairo, Egypt