Forbes Under 30 Summit Africa 2021
Views:
992
The Under 30 Summit comes to the world´s greatest growth market, Africa, for the first time. From September 26th - 30th, 2021, the world´s most elite young entrepreneurs and game-changers will convene in one of the world´s most beautiful countries, Botswana. Of the 600 participants, one third will come from the 30 Under 30 Africa community, one third from our host (Botswana), and one-third from the Forbes 30 Under 30 community worldwide.
Beginning in Botswana´s capital city, Gaborone (a short flight or five-hour drive from Johannesburg), we´ll hear from government, venture capital and business role models, providing inspiration for the newest and next generation of leaders. We will welcome local performers, chefs and entrepreneurs, allowing us to experience the sounds, cuisine and staples of local culture while engaging in unbeatable networking and pitching opportunities.
As with every Under 30 Summit, the social and cultural opportunities will be world-class. Halfway through the event we´ll jump on our own private planes and take the excitement from Gaborone to Chobe National Park, the world´s largest elephant sanctuary. Here, we´ll focus on sustainability, with a special day of programming outside among the elephants, a sunset river cruise among the hippos and crocodiles, and a special one-day safari that ranks among the best in Africa.
Across four days, we´ll explore in every way the best of Africa, and harness the power of entrepreneurial capitalism amid the continent whose growth will help define the 21st century.
Forbes Under 30 Summit Africa 2021, organized by Forbes.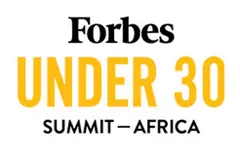 Venue: Gaborone, Botswana